Essence of Wealth 
Luxury Real Estate Experience
Dates:
June 2nd – June 9th, 2024
Duration:
7 Nights / 8 Days
Bali
-Visit real estate opportunities in paradise
-Explore the waters of Bali on a private yacht cruise
-Private dining experience
-Rejuvenate with a spa treatment
-Indulge in a Balinese massage
-Water Purification Ceremony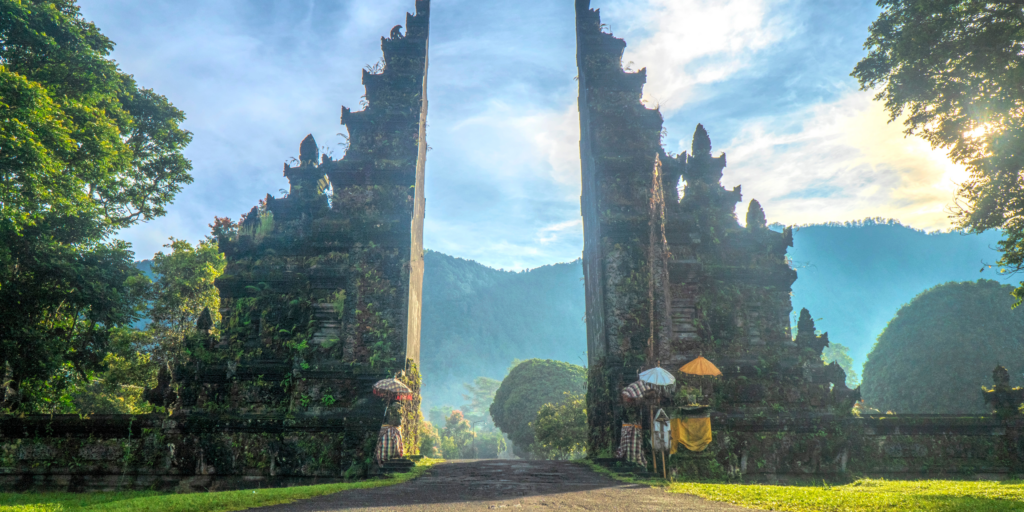 Day 1: Welcome!
Arrive in Bali and transfer to your luxury  5- star accommodation.
Relax and enjoy the resort's amenities, including the beach, spa, and pools.
Have a delicious welcome dinner at a nearby fine dining restaurant.

 
Meals included: Dinner
Day 2: Real Estate Workshop and Tour
Begin the day with a 3 hour Real Estate Workshop learning about the home buying process and connecting with Industry Experts
Visit the Sacred Monkey Forest Sanctuary and interact with the playful monkeys.
Explore the traditional markets and art galleries in Ubud town with a full guided tour.
Enjoy a luxurious lunch at a renowned restaurant
In the afternoon, visit the Tegalalang Rice Terraces and immerse yourself in the beautiful landscapes.
In the evening, attend a traditional Balinese dance performance at the Ubud Palace.
Meals Included: Breakfast, Lunch and Dinner
Days 3-4: Property Tours 
Enjoy Property Tours of popular areas in Bali such as Seminyak, Ubud, Canggu and more. 
Delight in cultural experiences along the way
Stop and enjoy a photoshoot at the most picturesque locations in Bali (included)
Visit villas for sale in Bali's most popular neighborhoods and peaceful rice fields 

Meals included: Breakfast, Lunch and Dinner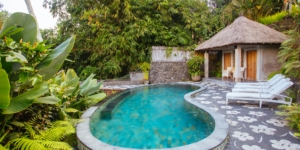 Day 5:  White Water Rafting
Experience Mount Batur on a sunrise Jeep tour

Chocolate Tour & Tasting: Bali's 'Tropical Blend' is carefully selected from each island, then roasted to perfection before being blended using only the finest organic ingredients. The best part: Make your own chocolate today!

End the day pampering yourself at the spa with a massage (included)
Meals Included: Breakfast, Lunch and Dinner 
Day 6: Private Yacht Day 
Enjoy a full day trip on a private yacht, snorkeling and surf lessons included

Meals Included: Breakfast, Lunch and Dinner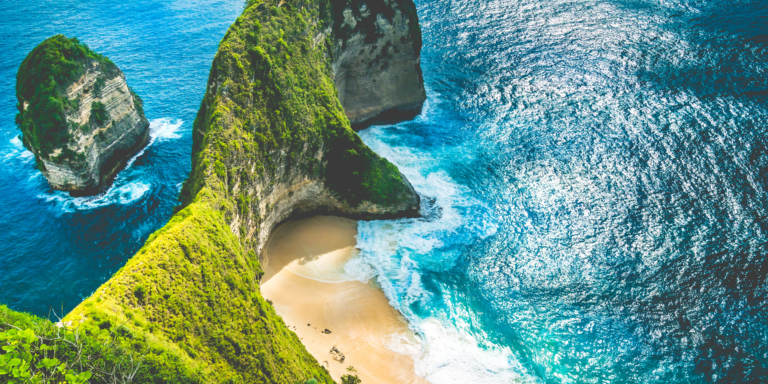 Day 7: Water Purification Ceremony
Cleanse your mind and body at a Water Purification Ceremony
Followed by a guided Yoga and healing  mediation 
Dinner at one of the top rated restaurants in Bali
Meals included: Breakfast and Dinner 
Day 8: Farewell:
Enjoy Breakfast

Perfect time for last minute shopping
Transfers to airport
Entrance to all Parks, Museums, and Excursions
All Meals
Meals at some of the top rated restaurants
One Spa treatment & Massage
All Ground Transportation 
Single Accommodations (Unless otherwise specified – Save $1,000 when you book for 2)
One group Photoshoot
Guided Food Tours
Professional Cooking Experience
Sail the coast on a Private Yacht Rental
Connections to Real Estate Attorneys, Property Managers, Investors, and Real Estate Agents
Real Estate Strategy Session led by Trip Leader; Coach Schelo Collier
Personal recommendations for optional activities 
The chance to meet some incredible people
Taxes always included, Never Hidden fees.
When you choose our real estate tour in Bali, you not only gain access to the island's prime properties but also to a rich cultural tapestry that will leave a lasting impression. Our tour is carefully curated to ensure that you have a well-rounded experience, blending the excitement of exploring the real estate market with the enchantment of Bali's cultural heritage. From visiting iconic temples to participating in traditional ceremonies, our itinerary is designed to provide you with an immersive cultural experience that complements your exploration of the real estate market. Join us on this extraordinary journey, where you can expand your knowledge of Bali's booming real estate market while creating meaningful connections with the local culture.
*Payment Plan Options are available through Affirm*
Questions? Email us at Support@blackwomeninvest.com