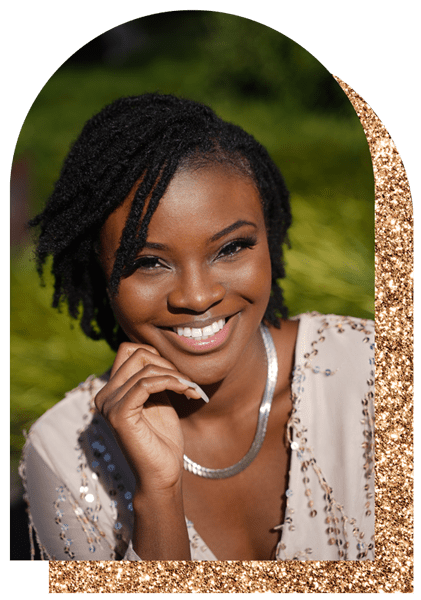 Every Black Woman deserves

financial freedom
Learn how to invest and build wealth
Free Masterclass On Investing
Building a diverse investment portfolio is a lot simpler than you may think. If you're new to investing, diving into this world can feel scary and overwhelming.
That's why I created this simple masterclass to teach you how to win in the stock market & gain financial freedom

It's not enough to build wealth through one stream of income. This class is for women who want to understand how to diversify and build wealth at any stage of their life.
Here's what you'll learn:
Monday July 31st at 7:00pm CST
**Seats are limited, grab your spot now**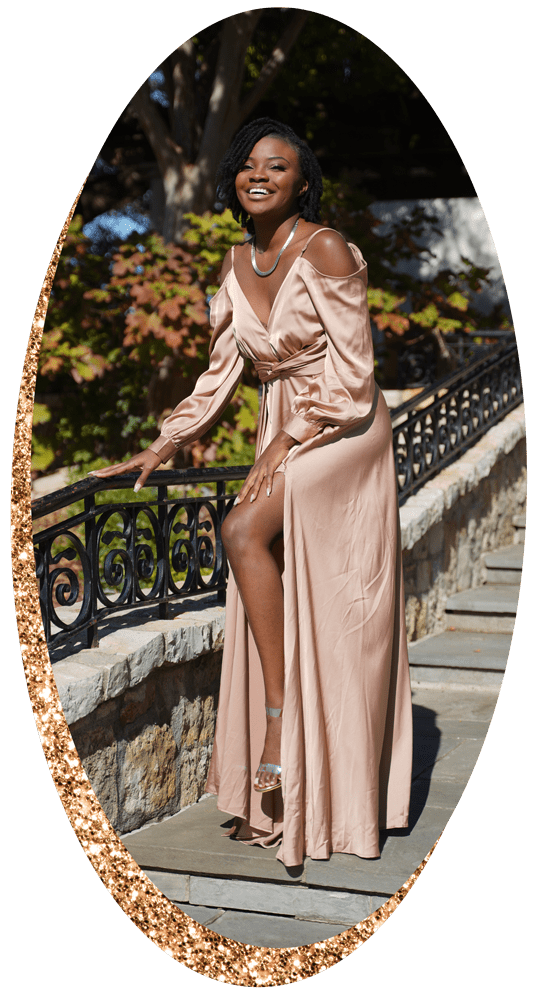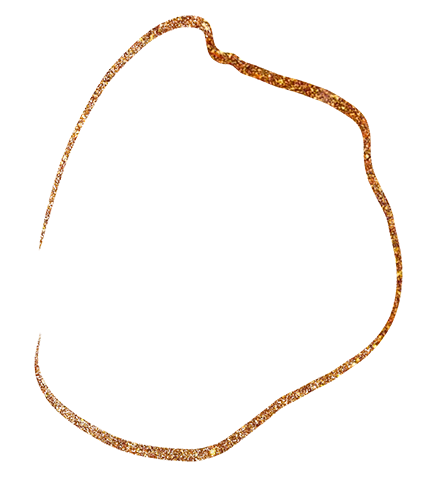 I want to learn how to invest but I'm unsure of where to begin
I feel my lack of knowledge is holding me back and I have anxiety about my retirement
I've invested before, but I'm still unclear of what I'm doing
Every Black Woman deserves to be wealthy.
Most women were taught how to budget and save but not how to grow their money through investing.
Sis, you've worked diligently and you deserve to know how to make your money work for you!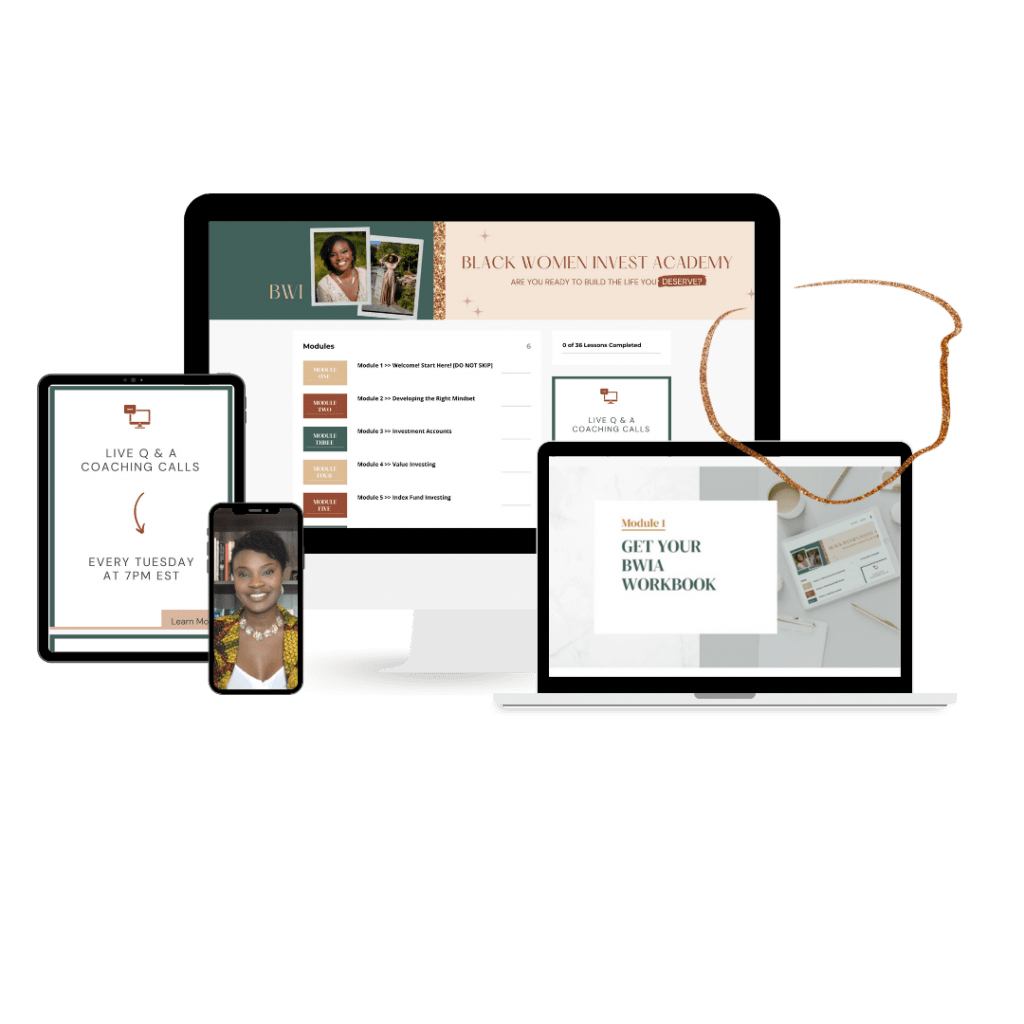 The Black Women Invest Academy is the simple, no BS program for Black women who want to master the stock market and build a real estate portfolio that sets you up for generational wealth. Our clear- cut, reliable system has helped dozens of Black Women create and manage their own stock and real estate portfolios – and get RESULTS!
After earning my degree in finance several years ago, I landed an exciting position in real estate education. I traveled all across the country helping new and experienced investors learn how to build their real estate investment portfolios. But there was one problem: the people I helped almost never looked like me.
As a Black Woman who grew up in the melting pot of Miami, I understand that representation and having a supportive community are fundamental for financial growth and success.
That's why I started Black Women Invest – a community that provides Black Women with the support needed to learn how to invest and build generational wealth. 
Today, Investing has given me the reassurance of knowing that my goal of retiring in my 30s is closer than I ever imagined. It's also given me the freedom to travel to places like Europe and the Caribbean, all while collecting money from my investments every month.
I'm on a mission to retire early and travel the world — and I'm helping as many Black Women as I can along the way!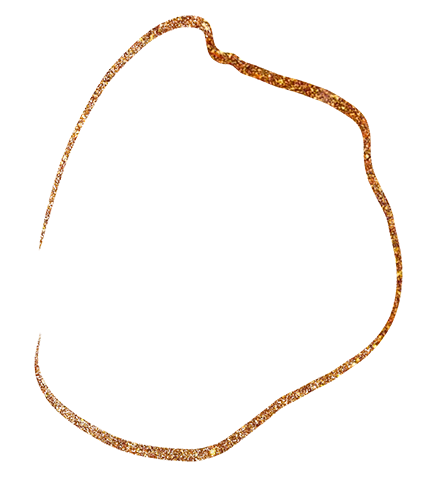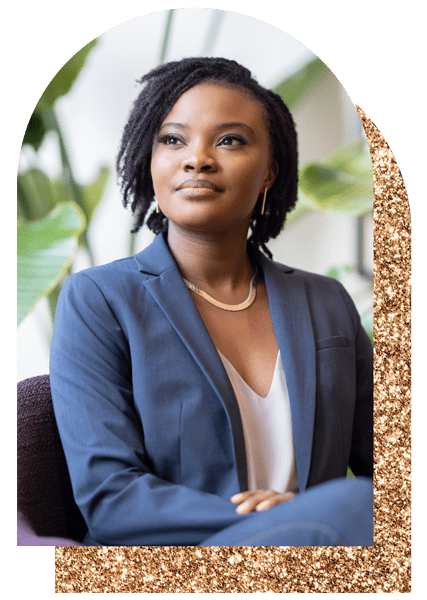 I am a first generation Haitian - American and very proud of it!
I invested in my first stock at 21 years old
I've trained thousands of new investors
I love traveling! In one year I flew enough miles to circle the world twice!
Every Black Woman deserves to be wealthy. I want to help you get there.
Winner of the Facebook Community Awards
Join our community of over 13,000 Black Women investors.